About us
Strategic Expansion
Homestar Profile
Homestar Corporation over the past decade has specialized in wooden and metal household furniture. We continue to expand our product categories, most recently into home appliances and housewares. With fifty (50) production lines, we design, manufacture and ship traditional to modern furniture designs throughout Europe, North America, Central and South America, Japan and China.
Homestars global headquarters is in Fujian. We take great pride in the fact that we continuously improve to maintain the highest quality and standards in the industry with our Design, Engineering, Manufacturing, Packaging and Customer Service while maintaining a company philosophy to be eco friendly. We deliver a high quality product that meets or exceeds global safety standards and legal material.
Homestar is proud to announce we are currently constructing a new world class manufacturing facility in LianJiang. This manufacturing facility is 200,000 m2, creating a new standard in automated furniture manufacturing worldwide. We have also partnered with IBM, to create the world most advanced ERP (enterprise resource plan) management SAP software in the industry. These two final initiatives will allow Homestar to complete our strategic alignment and development plan.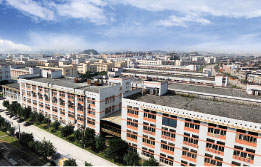 Environment
Materials and Substrates: Medium Density Fiberboard ("MDF"), Particle Board ("PB"),
solid wood, wood veneer, metal tube stock, sheet metal, fabric-cut and sew and plastic injection mold parts. Product Finishing: Lacquer-PU, UV, NC, water base paint, heat transfer foil, PVC, melamine, paper and metal powder coating.
Design
Homestars design team is strategically located with design offices in Europe, America and China. This assures we are designing the most innovative, salable and on trend products specifically targeted for every market and price point. Every year we proudly display our latest design concepts in many fairs and home furnishing shows such as Canton Fair, Shanghai Furniture show etc.
Quality and Capabilities
Homestar has invested in the most advanced and automated manufacturing equipment from the leading German and Italian machinery companies ensuring efficiency and high quality. Our panel manufacturing capabilities include PVC vacuum forming, paper profile wrapping, CNC routing, profiled edge banding and screen printing. Homestar also is ISO9001 compliant, we have in house QE&QC teams with at least a decade of experience, multiple product standard laboratories and finally each customer's customized annual quality audit system. We manufacturer our products according to the world wide quality standards like EN and ASTM and we also test to LGA, BV, TUV standards to assure our products meet all international standards.
One Stop Solution
Our product offerings include: home living , home entertainment, home office, bedroom, bathroom, kitchen cabinets, dining room, home entry, home storage, decoration and youth furniture specifically designed for kids and teenagers. We manufacture everything a customer needs to improve their lifestyle and home decor. We want to be your one stop shop for all home furnishing products!